- The number of open workshop seats will be limited due to current government restrictions -

If you would prefer to get the information 1:1 click here for an appointment
Attention Rotator​ Cuff Pain​ Sufferers! Free Rotator​ Cuff​ Workshop
"New​ Rotator​ Cuff​ Workshop​ Reveals​ How​ to​ Get​ Back​ to​ Normal​ Without​ Medications, Injections​ and​ Surgery..."
Wednesday, Apr 15th
6:00 PM
980 Beaver Grade Road, Suite 201 Moon Township, PA 15108
Enter Your Info Below To Register For The Workshop

We value your privacy and would never spam you
Go​ to​ the​ Rotator​ Cuff​ ​ Workshop​ and​ Learn:
1

The​ Single​ Worst​ Position​ to​ Sleep​ ​ in​ That​ Causes​ BIG​ Problems​ in​ the​ Shoulder​ and Rotator​ Cuff...

2

The​ #1​ Biggest​ Mistake​ People​ Suffering​ with​ Shoulder​ Pain​ Make​ Which​ Surprisingly Can​ Lead​ to Rotator​ Cuff​ ​ Surgery...

3

The​ Common​ Causes​ of​ Rotator​ Cuff​ Problems...

4

The​ Top​ 3 Exercises​ for​ the​ Rotator​ Cuff...
Who​ is​ the​ Workshop​ For?
The​ Rotator​ Cuff​ Workshop​ is​ for​ people​ suffering​ with​ shoulder​ pain​ who​ are​ looking​ to​ feel normal​ again​ and​ heal​ naturally​ without​ medications,​ injections​ and​ surgery.
Do​ you​ have​ shoulder​ ​pain​ when​ you:
1

2

3

Reach​ behind​ your​ back?

4

5

Reach​ into​ the​ back​ seat?

6

Do​ work​ around​ the​ house​ or​ yard?

7
Enter Your Info Below To Register For The Workshop

We value your privacy and would never spam you
If​ you​ do​ AND​ you're​ looking​ for​ Natural,​ Non-Invasive​ Treatment,​ then​ Save​ Your​ Spot​ for​ the Rotator​ Cuff​ Workshop​ by​ filling​ in​ your​ name​ and​ information.

***Because​ ​of​ space​ limitations,​ the​ Rotator​ Cuff​ Workshop​ is​ limited​ to​ the​ first​ 20 Registrants...
What Do Others Have To Say About The Rotator Cuff Workshop?
""I came to Christy's shoulder pain workshop for my shoulder pain during sleeping. After the workshop I came for PT. This was my first experience with PT. The staff is so friendly and easy to work with. The first visit made improvements in my pain. IT has been 12 visits and my shoulder feels better than it has in years. The staff makes it enjoyable to do PT. I looked forward to coming to the sessions. I will miss the staff, but that comes with success. If I need PT in the future, PTI will be my choice. Thank you to all the staff! PS: Nikki's Chin Tucks aren't THAT bad, but they work! ""
Mike Nelson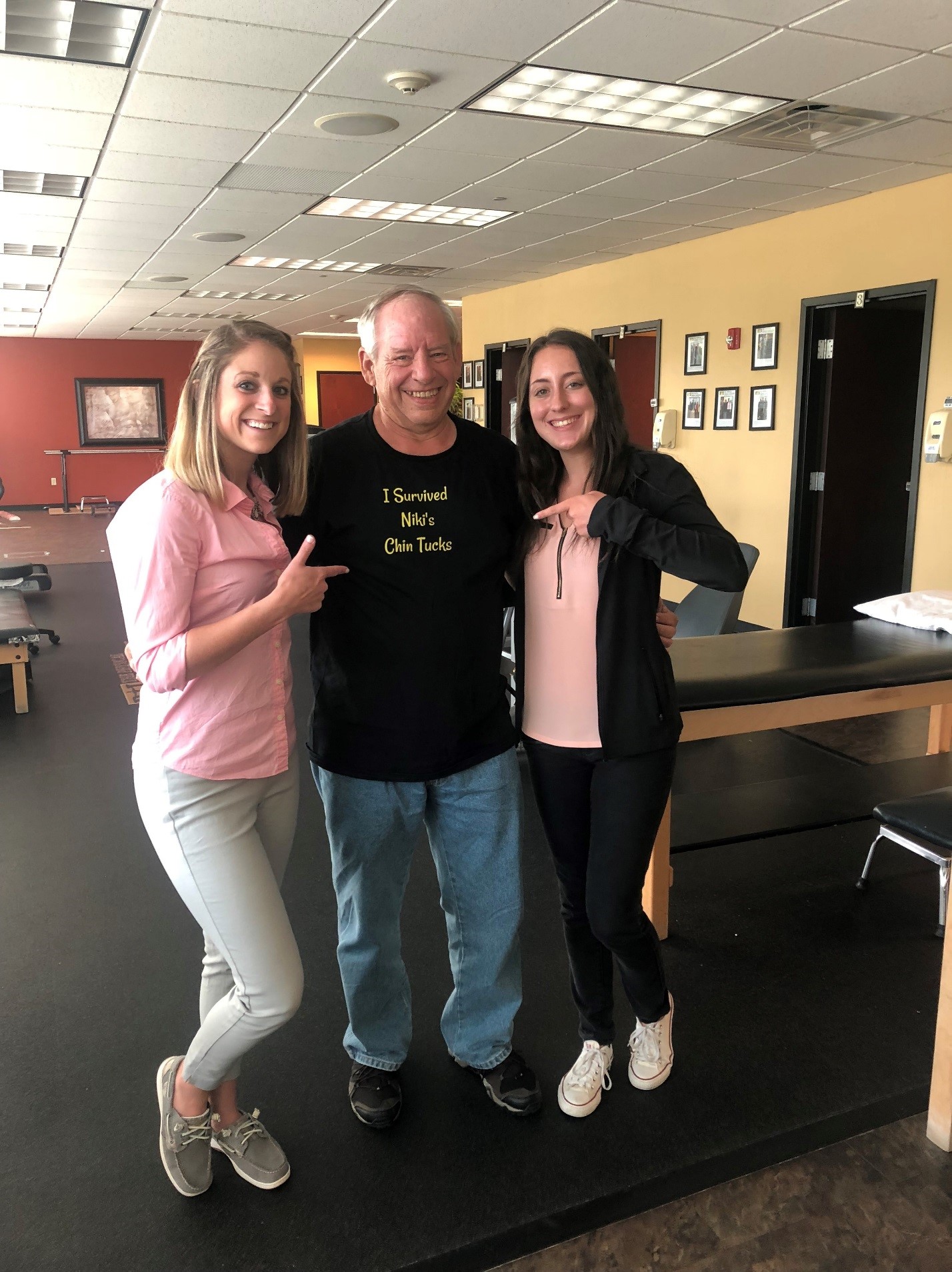 Having MS for 35, this is not my 1st experience with PT. With my shoulder replacement, I cannot believe how far I've come with therapy. Everyone here lend their support. Will definitely be back after my next fall. Thanks!
Judy Deemer
When I first I arrived I could barely walk, unable to exercise let alone stand & wash dishes because of my feet and shoulders! Well I am very happy to say that this staff took me under their wings and got me back on the road to a full recovery! I can't give one particular name, but everyone there has truly helped me & I can't begin to thank all of you for your expertise, time & patience with me. I feel wonderful and finally feel like I have my life back!
~Carol Barthe
We have limited spots available and space will fill up fast, so register now to avoid missing out.